Brief Description

M2 is a mini keychain light specially designed for EDC. It's almost as small as one CR123A, but reaches 200 lumens. With Micro USB rechargeable design, 3 outputs plus strobe and super compact size, M2 is the best choice for everyday carry as a backup gear, or a child flashlight for camping and hiking.


What scenarios will mini flashlight M2 be used?
✅ Kids flashlight for hiking, or self-defense torch for emergency
✅ Attaching to keychain for everyday carry in case you need some bright tools
✅ Walking at night to make yourself more visible to vehicles on street
What makes keychain light M2 so competitive in the market?
Unique Design
M2 is the brightest light in this size and the smallest light in this lumen in the market till now - just as small as one CR123A battery but reaches 200 lumens, which is bright enough while very easy to put in a pocket or handheld even for kids.
Cost-effective and Convenient for Daily Use
✅ Micro USB rechargeable(1 hour fast charging)
✅ Built-in 200mAh rechargeable li-ion battery provides runtime as long as 24 hours, which is double of most key chain lights in the market
✅ Micro-light: 0.78*1.33 inches and 0.65 oz (even smaller than a key)
✅ Coming with an adjustable lanyard for easy attaching to belt or backpack
Extremely Safe and Reliable
✅ Intelligent and extremely safe circuit design
✅ Rugged aluminum body withstands rigors of keychain carry day in and day out
✅ IPX8 waterproof (2 meters under water)
✅ 2 meters impact resistance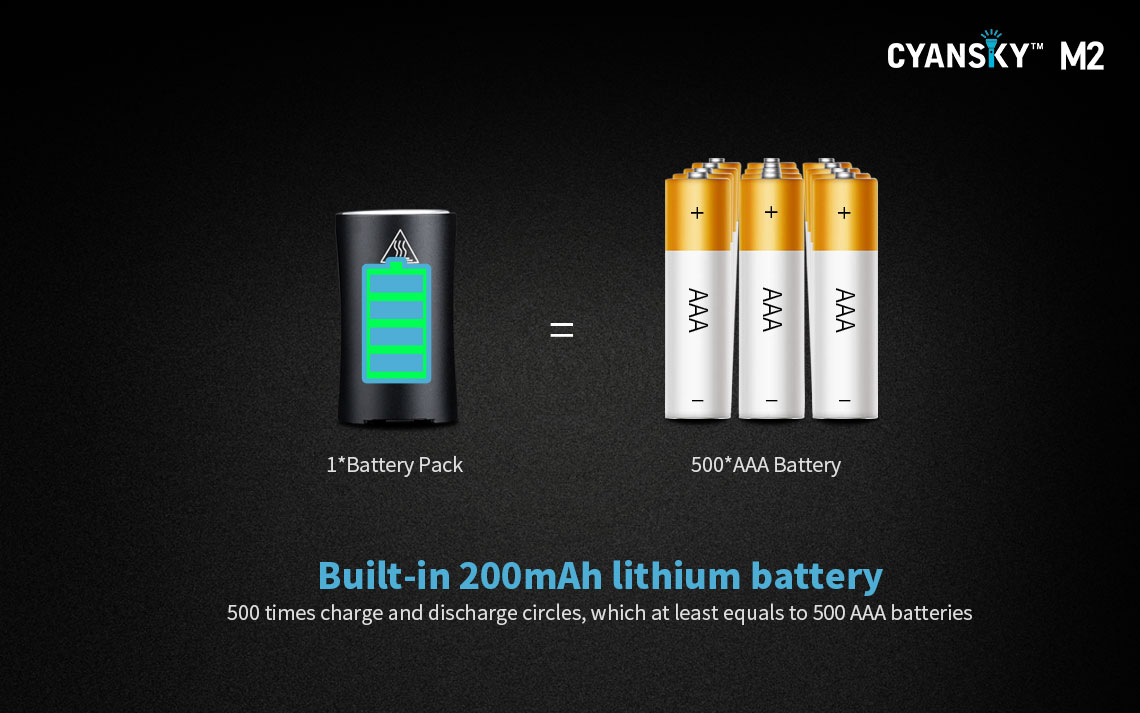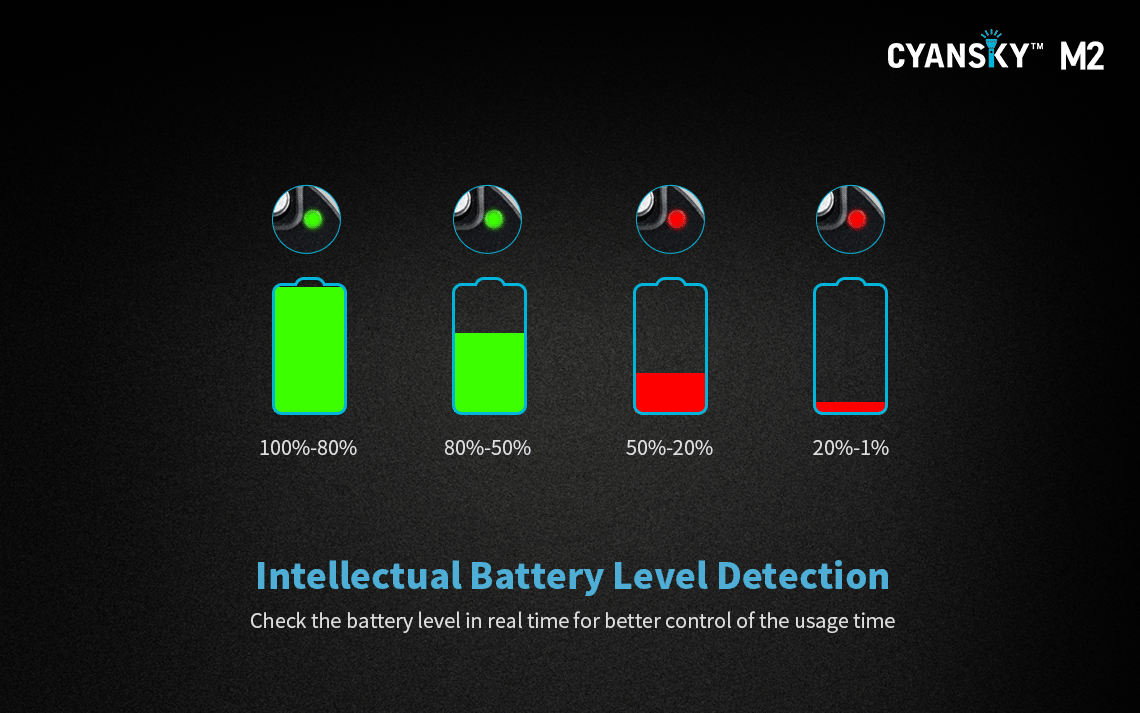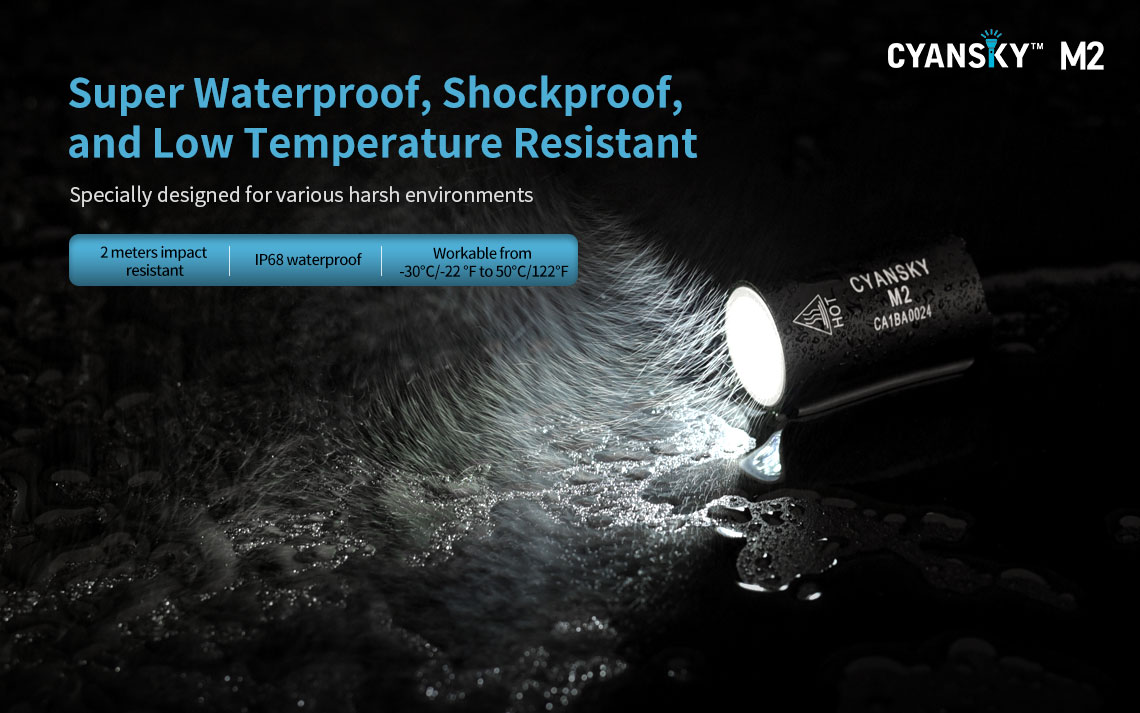 Mini Flashlight M2 Spec
Material: Rugged aluminum with type HAIII hard-anodized anti-abrasive finish
Color: Black
LED: 1*CREE XP-E2 R3
Max Output: 200 lumens
Max Beam Distance: 83 meters / 272 feet
Max Beam Intensity: 1720cd
Max Runtime: 24 hours
Battery: 200mAh built-in li-ion rechargeable battery pack
Modes: 3 outputs (high - med - low) plus strobe
Length:34mm / 1.33 inches
Diameter: 20mm / 0.78 inches
Weight: 18.5g / 0.65 oz
Activity: EDC, outdoor, gift for girls, parents or kids
What is Included in the Package
✅ Tiny rechargeable torch M2
✅ Battery
✅ Micro USB charging cable
✅ lanyard
Warranty Terms
We offer easy, reliable and speedy service to M2 under our warranty.

✅ 5 years free repairs: We will offer free repair within 5 years for lights from the date of purchase if the problem develops with normal use.
✅ Limited lifetime warranty: For lights past the free repair warranty period, we provide lifetime repairs but will charge for parts. The distributor will inform the customer the cost of the part before repair.
Shipping and Delivery

For better support to our distributors, generally, we have prepared a certain amount of stock which can be shipped right away. We would suggest checking with our salesman for the exact delivery date before placing an order.


We offer a safe and fast shipping way for samples or orders, which just takes about one week for transportation. We can also do air or ocean shipments for big orders.
What certificate does mini flashlight M2 have?
The product has CE, FCC and WEEE (Waste Electrical & Electronic Equipment) certifications.
FAQ

Q: What is the color temperature of mini flashlight M2 LED?

A: The color temperature is about 6000K and belongs to cold white light.



Q: How long does it take to recharge M2?

A: The fast charging design allows M2 to be fully charged in just about 1 hour. You can see the power level by the indicator during charging.



Q: Is the technical data for M2 real?

A: The data is the actual testing data in the lab as per ANSI standard. We randomly tested 10pcs and took the average. The data has no exaggeration at all. And we share the graph on the package with users.

Q: Can I buy your product on amazon?
A: Sorry now we do not sell on amazon or online shop. But we can do a very fast shipment if you want to place any trial order.