FreasyGears Influencer Recruitment Program

What is our Influencer Recruitment Program?
It's a program for people who love testing and reviewing outdoor/EDC gadgets! Basically, we'll provide free product samples to you, and you test and review them.
Your reviews can be videos on YouTube, text reviews on your own website(blog) or social media(CPF, Reddit, Facebook group, Instagram, VK, etc), or something completely great and different.
To participate in this program, just follow the steps below:
1.Read this article and fully understand all the rules.
2.Find the product you want to test on our website.
3.Email your criteria to s[email protected] and wait for us to get back to you.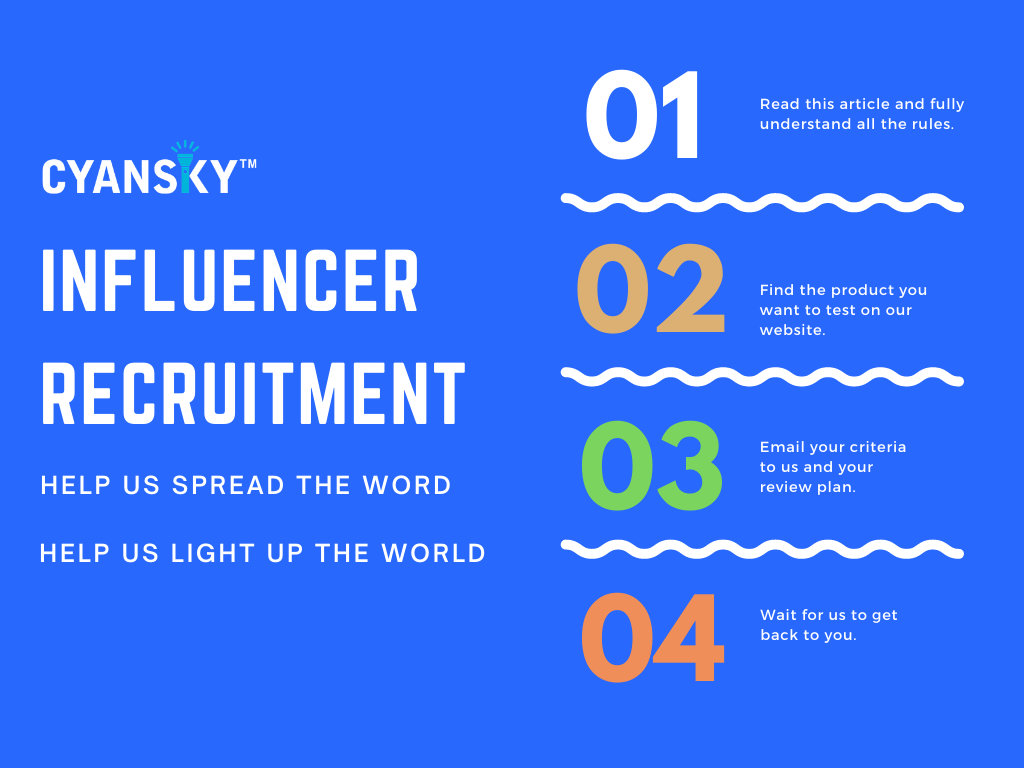 Applicants Requirements
Applicants who meet some of the criteria below will be prioritized. However, you don't have to meet all the criteria to be chosen.
1. Provide a complete personal profile, including your social media (we will only use this information to screen your application and we will never share it).
2. Be specific in your testing plan (include where you will post your review, what form your review will take, etc).
3. Contribute product reviews on our website (social media reviews count too, just share the link in the Product Review section or agree we use your reviews on our website).
4. Failing to submit a review link will result in disqualification for future testing programs.
5. You can require multiple products at the same time, but normally we will send one product to you at one time.
Selected testers will be contacted by us directly to confirm participation and provide shipping information, samples will be sent out to testers within two weeks after shipping information confirmed.

Review Submission
1. You are not required to post your review to a specific website, but you could share your review on social media (Facebook, Twitter, Instagram, etc), YouTube, blogs, forums, deal websites, or other online spaces.
2. If you're sharing your review on social media, don't forget to add hashtag #Cyanskyflashlights and tag our official account to increase the chances of being reposted.
3. Once you have finished your review, you also need to submit your review link to us via email. We hope you will complete a review within 2~3 weeks.
4. Once you have submitted your review, Freasygears & Cyansky Light reserve the right to use, edit, and repost your submitted content.
5. High-quality reviews will have the chance of being pinned to the homepage to get more views.

Other Rules
1.Freasygears reserve the right of final explanation.
2.By participating, you agree to our Terms of Use and Privacy Policy.
Message
If you have any suggestions or question for us.Please contact us.